Using Agantty on your mobile device
Blog /

8. February 2018
Fully responsive!
We created Agantty to be fully responsive on any device – this way you are not bound to a computer to keep track of your projects.
Just a couple of examples of how beautiful and intuitive Agantty can look on your smartphone:
Shift your project sidebar for a better overview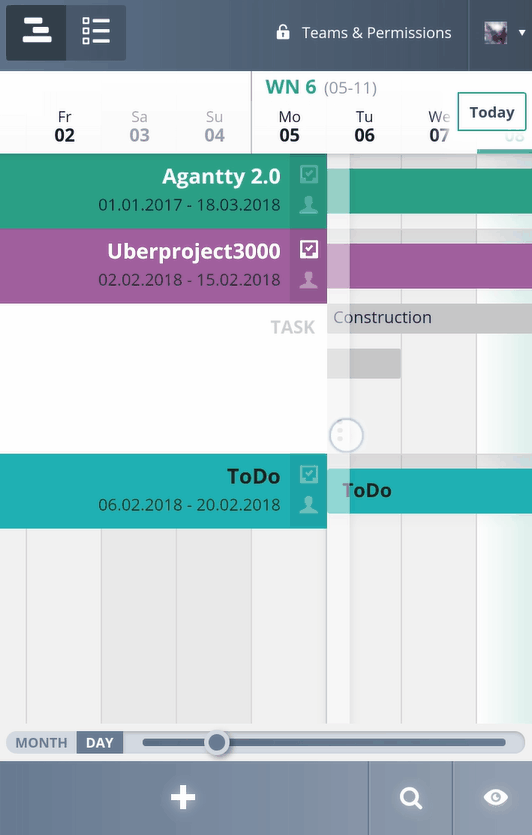 Touch to scroll on every screen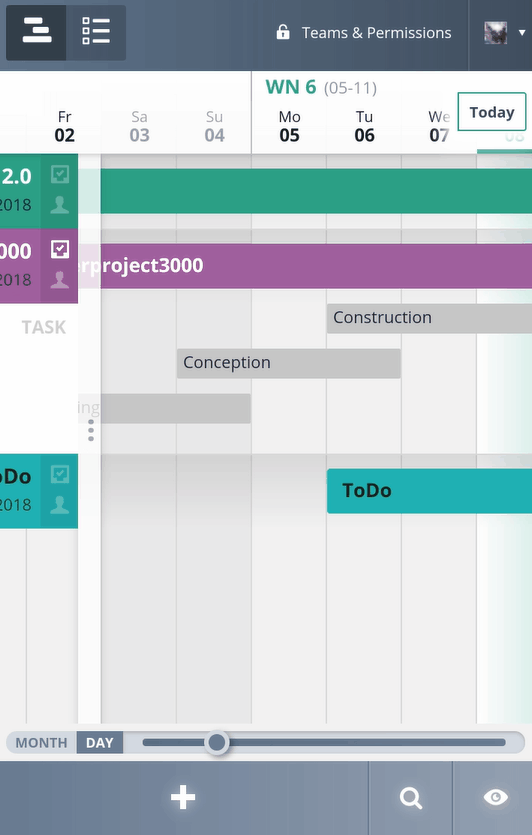 Dashboard view for quick overlook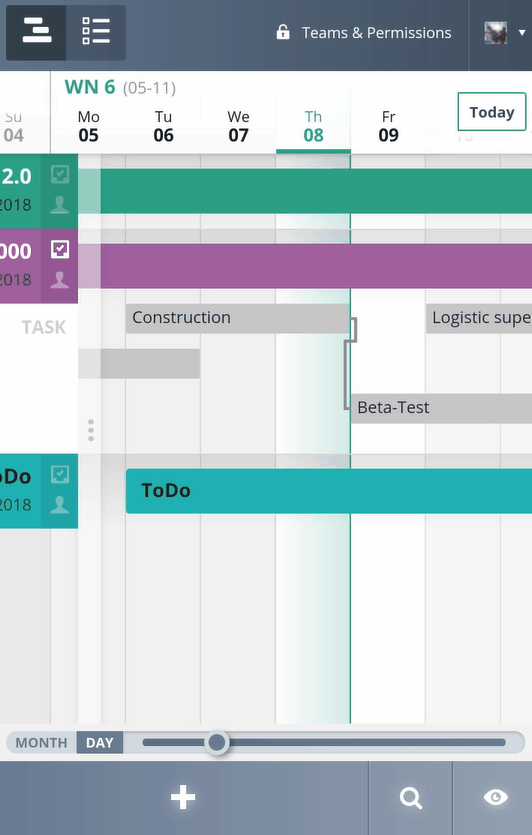 Using Agantty as a To-Do List on mobile
Agantty can also be used as your individual To-Do List and of course it is handy as hell to have it with you on your phone. So we put together a very short video to show you how to set some tasks on the fly (and cross them off because we know THAT is the actually satisfying part).
PGRpdiBjbGFzcz0idmlkZW8tY29udGFpbmVyIj48aWZyYW1lIHdpZHRoPSI5MDAiIGhlaWdodD0iNTA2IiBzcmM9Imh0dHBzOi8vd3d3LnlvdXR1YmUtbm9jb29raWUuY29tL2VtYmVkL2dGNWE0SXhoMl9jP2ZlYXR1cmU9b2VtYmVkIiBmcmFtZWJvcmRlcj0iMCIgYWxsb3c9ImF1dG9wbGF5OyBlbmNyeXB0ZWQtbWVkaWEiIGFsbG93ZnVsbHNjcmVlbj48L2lmcmFtZT48L2Rpdj4=